Dr. Krishna Krithivas, Optometrist
Dr. Krishna Krithivas ("Dr. K") is a graduate of Brandeis University with a Bachelor of Arts degree in Chemistry.
He received his Doctorate of Optometry degree with Research Honors from the New England College of Optometry in Boston. Shortly after completing a residency in ocular disease, Dr. Krithivas joined Harbor View Eye Care as an associate Optometrist in 2005.
In 2013 Dr. Krithivas assumed ownership of the practice, and he is currently accepting new patients. He provides full-scope primary eye care to patients from age six months through adulthood. This includes annual wellness exams, contact lens exams, LASIK co-management, and treatment of medical eye problems such as Glaucoma, Dry Eye, Infections, Allergies, Ocular emergencies.
Dr. K is a member of the American Optometric Association. He has co-authored numerous scientific articles. In his spare time, Dr. K likes to spend time with his family traveling, biking, and kayaking.
Dr. Catena Crozier-Fitzgerald, Optometrist (Dr. CF)
Dr. Catena Crozier-Fitzgerald is a graduate of Pennsylvania College of Optometry near her home in Philadelphia, Pennsylvania. She completed her undergraduate training at Drexel University where she majored in Biomedical Engineering and minored in Italian language. Before deciding she wanted to be an optometrist, she participated in cancer research and was published in The Journal Of Cellular Physiology and the Cell Cycle.

Eventually, she realized she needed to interact with people by caring for their eyes and improving their vision. During optometry school, she enjoyed an internship on a remote Native American reservation in Montana where she was involved in the care of many rare conditions, including advanced diabetes, trauma, and ocular disease. In Colorado, she was fortunate to watch vision therapy help patients of any age improve their ability to use their eyes as a team, and improve their quality of life. Finally, at the Feinbloom Vision Rehabilitation Center, she watched many patients benefit from learning how to use their residual vision to accomplish their daily activities. She was awarded clinical honors for these rotations.

After graduating, Dr. CF and Dr. Brightbill moved to Bangor, Maine, and have practiced throughout Maine for the past three years. She feels very strongly that nutrition and exercise can improve a patient's over all well-being. Dr. CF believes early detection of bionocular vision disorders paired with the benefits of teaching children how to train their brian and eye muscles as a team, is the best prevention of vision-related learning disorders. She is excited to have recently moved to Portland and experience the variety of culture and community that it offers. Dr. CF loves to play the piano, cook and especially enjoys outdoor activities including hiking, kayaking, and skiing.
Dr. Christopher Brightbill, Optometrist
Dr. Christopher Brightbill is a graduate of the Pennsylvania College of Optometry in Philadelphia. He earned a Bachelor of Science degree from Allegheny College where he majored in Psychology. Dr. Brightbill has the distinction of receiving clinical honors from each of his externships. His training includes management of ocular disease, trauma, and contact lens fitting as well as management of patients with advanced vision loss.

Dr. Brightbill's desire to provide excellent eye care stems from his passion for the beauty of nature and his belief that our ability to perceive the world around is a gift to be both cherished and preserved. He spends many of his weekends in the great Maine outdoors camping, mountaineering, and snowboarding. He enjoys being part of the Maine community and looks forward to providing you with comprehensive eye care.
Dr. Samantha Burrill, Optometrist
Originally from central Maine, Dr. Samantha Burrill completed her Bachelor of Science degree at the University of Maine in Orono. Dr. Burrill was employed by the Jackson Laboratory in Bar Harbor, Maine where her research focused on electrophysiology and imaging of the mouse eye. Despite her passion for her research, Dr. Burrill decided to continue her education and went on to receive her Doctorate of Optometry from the New England College of Optometry.

Dr. Burrill's clinical training provided extensive experience in general and specialty eye care for all ages. She will be happy to address all of her patients' contact lens, dry eye, and eye disease concerns. Dr. Burrill is a member of both the American Optometric Association and Maine Optometric Association.

Dr. Burrill is a big New England sports fan and enjoys running. She is excited to be an associate optometrist at Harbor View Eye Care and is accepting both new and existing patients.
Dr. Lindsey Butler, Optometrist
Dr. Lindsey Butler is a Maine transplant who grew up in Georgia and laid the foundations of her education at Georgia Southern University where she earned a BS in Biology and Minor in Chemistry. Her interests in sciences and the beauty of eyeglass frames led her to pursuing optometry, but caring for patients' individual needs is what drives her to keep her education going. After attending Southern College of Optometry in Memphis, Tennessee, she gained invaluable experience through an Ocular Disease residency at the Memphis VA Medical Center which gave her the chance to learn how to utilize the new technology to improve her patients' experiences. While she has special interest in ocular disease, she is excited to care for adults and kids alike for routine eye exams, contact lens fittings, diabetic eye exams, and assessment of binocular vision disorders. She is also happy to personalize treatment plans for problems big and small!

Outside clinic, Dr. Butler enjoys tending to her houseplants, exploring the breathtaking landscapes of Maine with her husband, and caring for their rescue pup!


Erin Pike, DPT, Optometric Vision Therapist

Erin is a graduate of the University of New England where she obtained her Doctorate of Physical Therapy in 2015. Prior to this, she earned her Bachelor of Science in Kinesiology Exercise Science from The University of Maine in Orono in 2012. Erin is also a 200 Hour Certified Yoga Teacher with special interest in the practices of Ashtanga Yoga and Yin Yoga. Since 2015, Erin has worked as a physical therapist in pelvic health, acute care and sports orthopedics. She has a passion for postural re-education and neuromuscular re-education and has almost a decade of extensive hands-on manual therapy experience. Her professional training has included Mulligan Technique, Graston Technique, Dry Needling and Herman and Wallace Institute for Pelvic Health. She joined Harbor View Eye Care's vision therapy team because she shares the same values that the team has and she wanted to expand her knowledge of the visual system and how it relates to function and meaningful movement. When not at work, Erin enjoys running, practicing yoga and spending quality time with her family and loved ones including her dog, Tucker.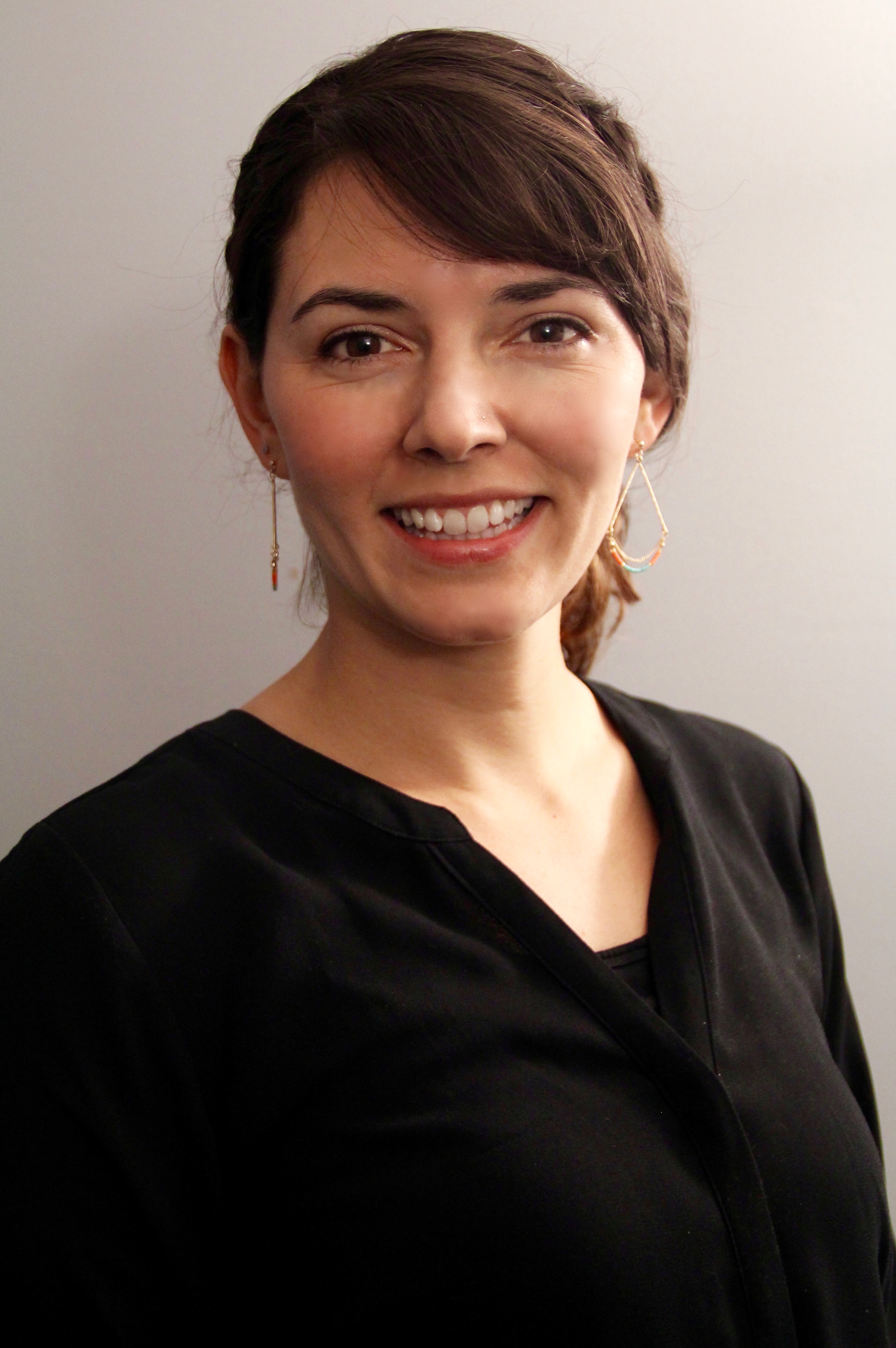 Jenna Grittani, COEP-T, Optometric Vision Therapist
Jenna earned her Bachelor of Science degree from Gordon College. She grew up in Worcester, Massachusettes and participated in vision therapy at the age of 9 to ease her visual strain while reading, which sparked her learning about vision. She became interested in occupational therapy and the role of sensory integration and the kinesthetic learning and retuned to school to become a Certified Occupational Therapy Assistant (COTA/L).
Jenna began participating in training programs through The Optometric Extension Program (OEP) and The College of Optometrists and Vision Development (COVD) to specialize in vision therapy when she realized the deep role vision plays both in child development and neurological rehabilitation. She is a certified Optometric Vision Therapist through the Optometric Extension Program. Jenna is also a certified Love Your Brain yoga instructor and is a clinical coordinator for this empowering program focused on healing from brain injury.
In the spring of 2016, Jenna joined Harbor View Eye Care as their first vision therapist. Jenna is passionate about helping people develop their best visual function and comfort. She works closely with the Optometrists to provide vision therapy for a variety of disorders, oculomotor dysfuntion, strabismus, amblyopia, acquired brain injury, and post-concussion syndrome.
Jenna currently lives in Gorham with her husband and daughter. She loves being outside whenever possible, and enjoys trail running, cross-country skiing, practicing yoga, gardening, and playing the fiddle.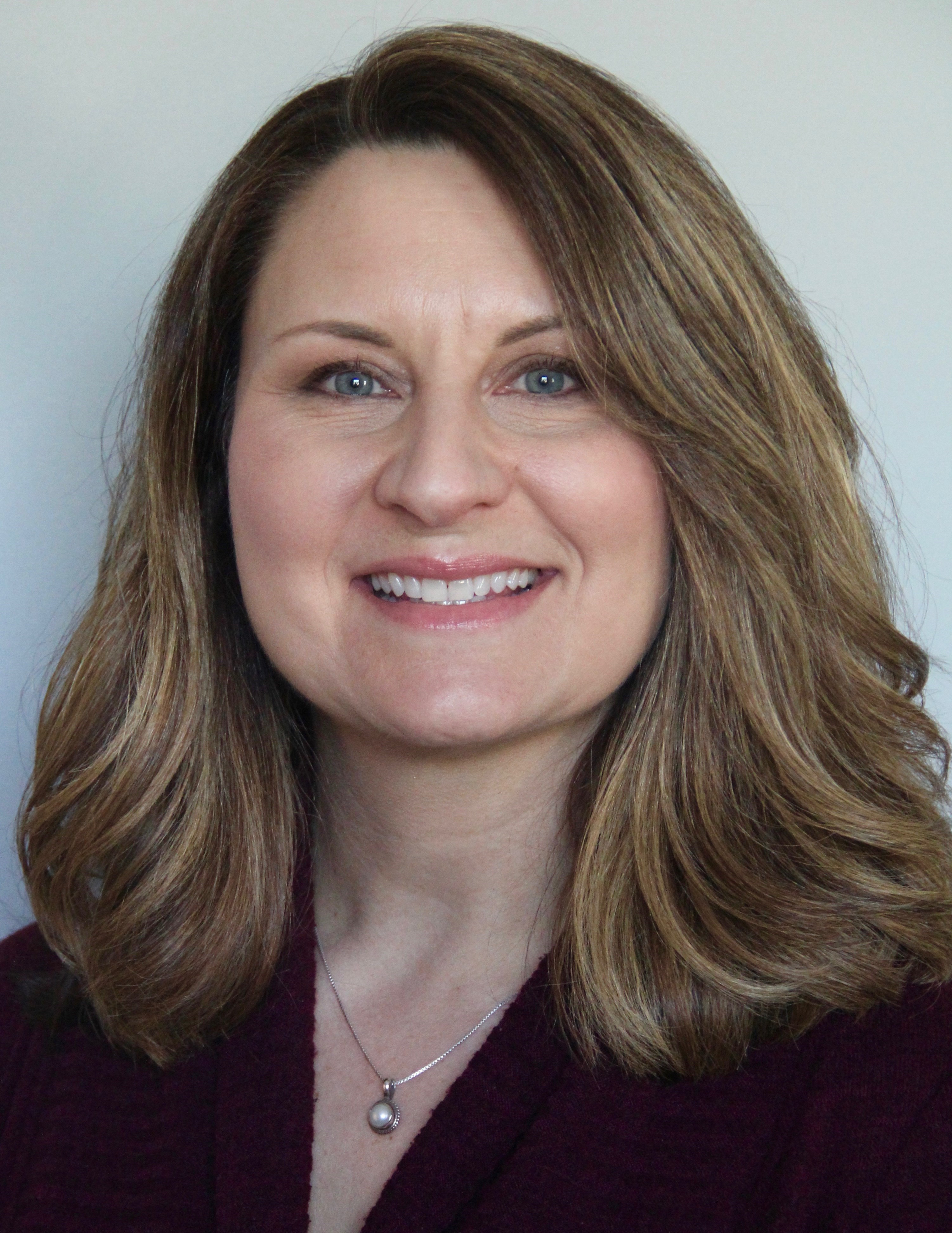 Tammy Oplinger, COEP-T, Optometric Vision Therapist
Tammy grew up in Madawaska, Maine along the Canadian border. She attended the University of Maine at Farmington and Kent University in Kent, Ohio where she earned her Bachelor of Science degree in Health Education. After moving to Portland in 1994, Tammy continued her education and became an elementary school teacher.
After fifteen years of teaching in southern Maine public schools, she and her family relocated to Indiana in 2012 and Massachusetts in 2015. During this time, Tammy continued to work in the public school system teaching reading to students in Kindergarten through fifth grade.
Tammy has worked with a great number of struggling readers over the course of her career and has always been passionate about helping them succeed academically. Many of these students were extremely bright and excelled in other areas of the curriculum. She always wondered what was holding them back.
Then, in August of 2017, Tammy spent time job shadowing with Jenna at Harbor View Eye Care. She learned about binocular vision disorders and how their symptoms can negatively impact reading achievement. Looking back, Tammy feels that some of her former students labeled with learning disabilities may have actually had some form of binocular vision disorder.
In September of 2017, Tammy began working at Harbor View Eye Care as a vision therapist. She works closely with Jenna Grittani and Dr. K to help children as well as adults improve their eye teaming skills. She is completing coursework through the College of Optometry in Vision Development.
Tammy lives in Portland with her husband and two children. She enjoys long morning walks, relaxing on the beach, listening to music, and spending time with her family.